Dimensional Weather Report
Wormhole 22
Portrait Of Caliban
Beimini
Crystal Palace
We Are One Dragon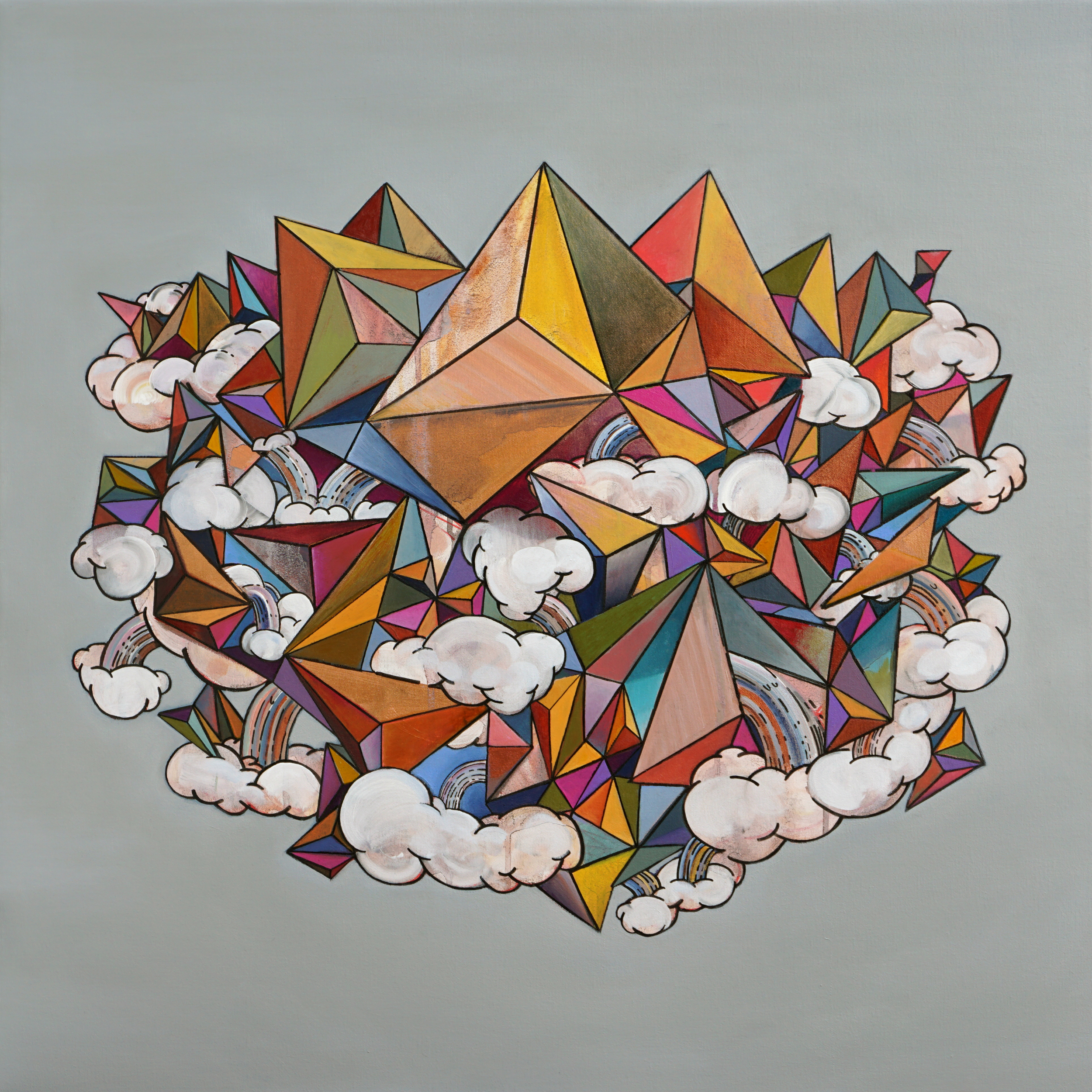 Paper Mountains
Popcorn Falls
Diamonds For Charon
The Wishing-table, The Gold-Ass, The Cudgel And The Sack
Flying Forest
Drifters
Origami Tsunami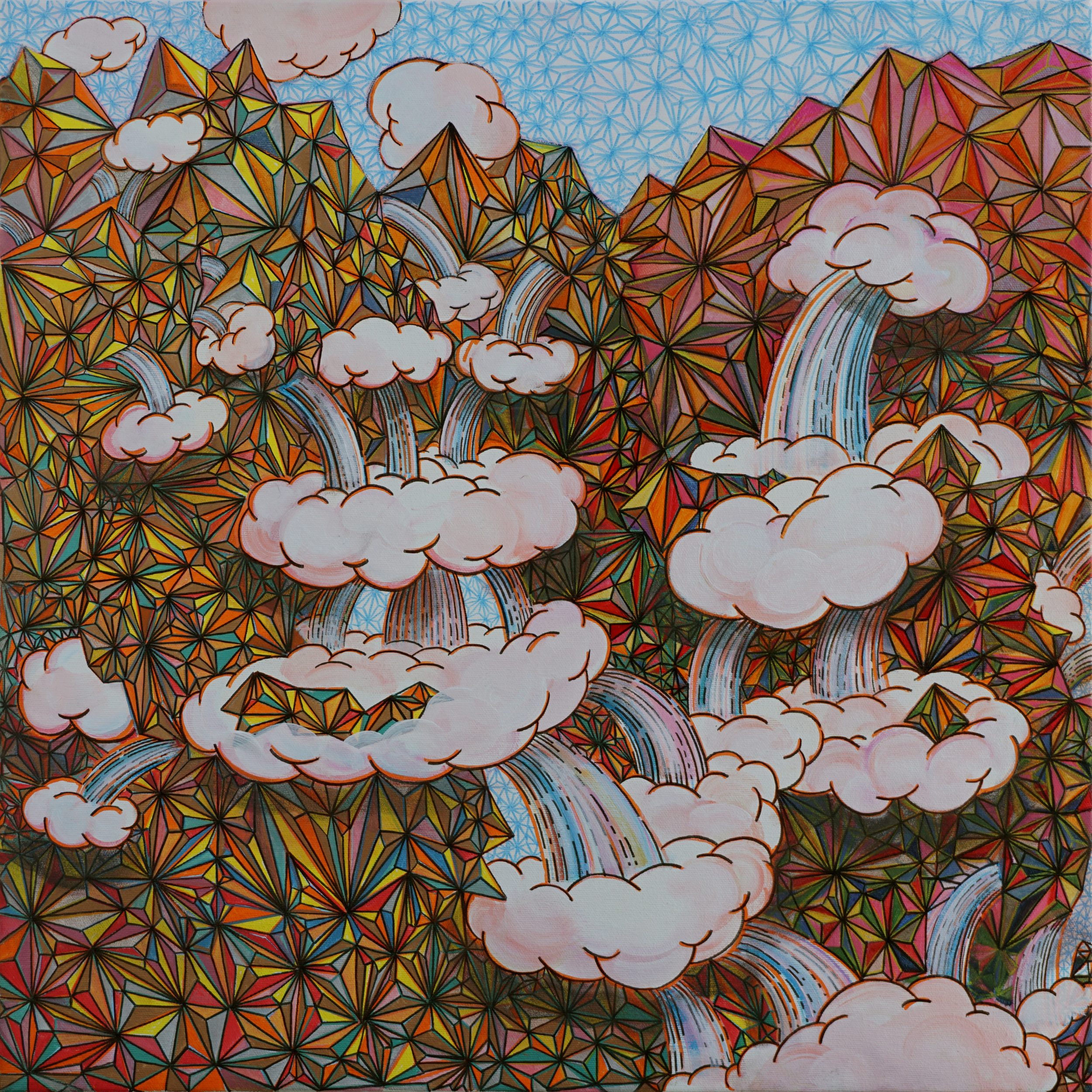 Magic Hour
The World Is Yours
Zebulon
Dimensional Weather Report
24x24" acrylic on canvas for sale
Wormhole 22
20x20" acrylic on canvas for sale
Portrait Of Caliban
16x20" acrylic on canvas for sale
Beimini
20x16" acrylic on canvas for sale
Crystal Palace
30x30" acrylic on canvas for sale
We Are One Dragon
40x30" acrylic on canvas for sale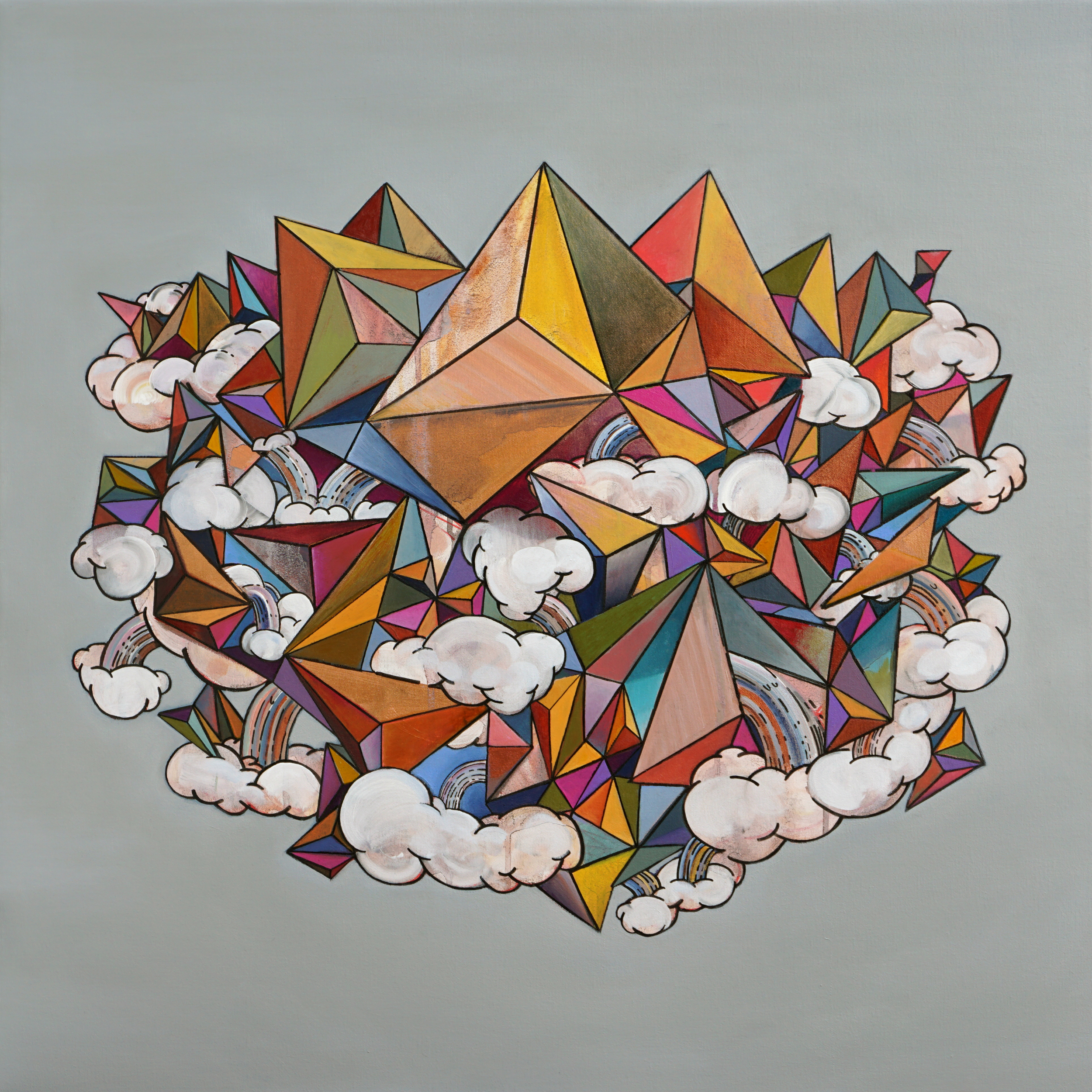 Paper Mountains
30x30" acrylic on canvas SOLD
Popcorn Falls
48x15" acrylic on canvas SOLD
Diamonds For Charon
18x18" acrylic on canvas SOLDPrints availableKnown to the Indigenous peoples of Indonesia and Malaysia as "orang hutan", or "person of the forest," Orangutans have the ability to reason and think as well as use simple tools. Sharing 97% of the same DNA as humans, Orangutans are one of our closest relatives. These tree dwelling great apes only live in one area of the world, a diverse rain forest habitat in Indonesia and Malaysia. This area is quickly becoming decimated due to deforestation from the palm oil industry. They are burning down the rainforest to make way for palm oil plantations and many Orangutans as well as other animals are getting caught in the blaze. "Diamonds For Charon" is a reference to the Romans putting coins in the eyes of their dead for payment to Charon on the River Styx.  A portion of all proceeds from this print will be donated to the Orangutan Conservancy, www.Orangutan.org.  
The Wishing-table, The Gold-Ass, The Cudgel And The Sack
18x18" acrylic on canvas for saleCreated for The Brothers Grimm Fairy Tale Art Show.April 2016 at Portland '5 Centers for the Arts
Flying Forest
16x20" acrylic on canvas SOLD
Drifters
20x20" acrylic on canvas SOLDPrints availableEven though polar bears are not on the endangered species list, they are listed as a vunerable species. Sea ice loss due to global climate change is the greatest threat to survival of the polar bear. Polar bears rely heavily on sea ice to hunt, travel, breed and even sometimes den. With sea ice melting at an alarming rate, polar bears will soon be on the endagered species list. Their plight will also soon become our plight as global climate change will affect the lives of all species on Earth, including us humans. A portion of all proceeds from this print will be donated to Polar Bears International, www.PolarBearsInternational.org.  
Origami Tsunami
12x12" acrylic on canvas for sale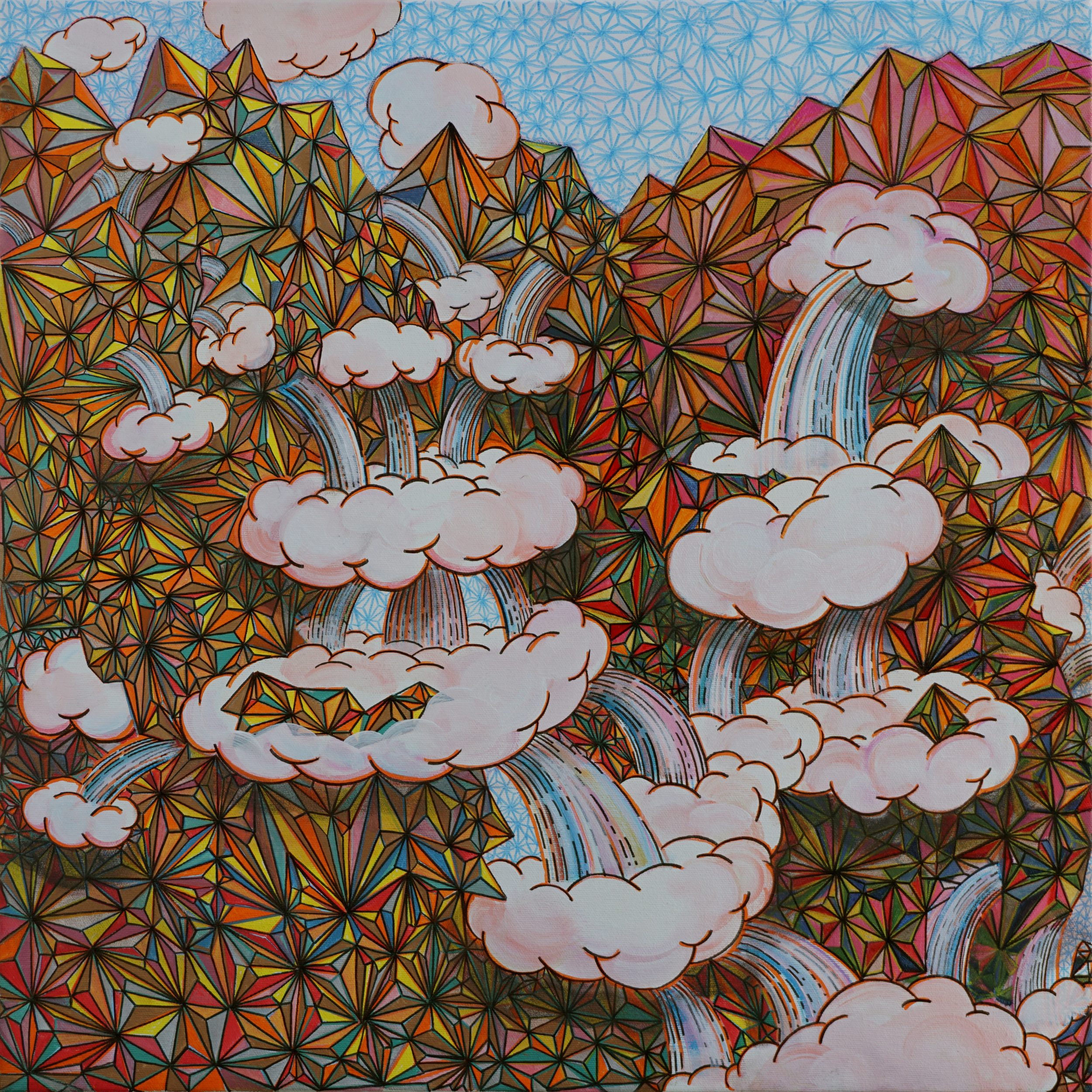 Magic Hour
20x20" acrylic on canvas SOLD
The World Is Yours
20x20" acrylic on canvas SOLD
Zebulon
10x10" acrylic on canvas for sale 
1
2
3
4
5
6
7
8
9
10
11
12
13
14
15
16
·
·
·
·
·
·
·
·
·
·
·
·
·
·
·
·